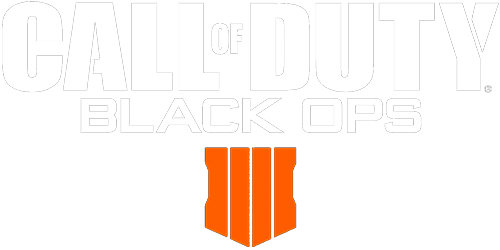 <% tournament.name %>
<% tournament.name %>
ENTRY/PLAYER
<% tournament.cost %> credits Elite Member Free Entry
TEAM SIZE
<% tournament.teamSize %>
ENROLLED
<% tournament.enrolledTeamsCount %>
<% eloLevelsConfig[level].name %>
No Tournaments Found
<% tournament.name %>
<% tournament.name %>
ENTRY/PLAYER
<% tournament.cost %> credits Elite Member Free Entry
TEAM SIZE
<% tournament.teamSize %>
ENROLLED
<% tournament.enrolledTeamsCount %>
<% eloLevelsConfig[level].name %>
We here at Checkmate Gaming have been supporting Call of Duty competitive gaming since 2017. We have grown to support many other titles in the competitive scene. When Treyarch added full support for Call of Duty: Black Ops 4 on PC, you are sure we were to add that to our continued supported titles of eSports competitive gaming. With the launch of Call of Duty: Black Ops 4 on PC, the community has grown, bringing in big prize payouts in Tournaments and large prize pool Challenge matches. Play through some classic modes like Search and Destroy, Hardpoint or Control. Make money by playing Solo or with your friends in 2v2's, 3v3, 4v4's or 5v5's or you even find someone new in our Free Agents list. Experience a competitive platform like no other, where the prize pools are large and the payouts the best in the industry.
Looking to make it big, or looking to make win big cash prizes, check out our any one of our online tournaments for CoD: Black Ops IIII for PC. CMG supports regions from North America and Europe, allowing players around the world to compete against each other to show off their skills in one of the biggest competitive online first-person shooters. Supporting tournament types for Free, Credit Entry or even Elite Members only tournament that generates big cash prizes. If you're not an Elite member yet, you can pick up your Elite Membership from our Store. Along being able to play in free Elite only tournaments, you will be able to get other benefits such as fee-free challenges, expedited ticket support, Double XP and Stat Resets.
Are our online tournaments not enough for you, why not join our Challenges and make big some big cash! Play games for money and show your opponents who really is the best Call of Duty: Black Ops 4 PC player is. Play to win and get those big cash prize pools. Dominate your opponents and become the best on the leaderboard. If that's not enough, you can always send direct challenges to other teams and play for big cash prize pools and show off your skills and show the other team, who's the best Call of Duty: Black Ops 4 player.
CMG is a 24/7 services platform, where we have the best admins in the scene to make your gaming experience fair, competitive and to handle any match related issues that may arise. Our admins have been trained from the start to support Call of Duty and to fully understand how each game works, so players get the best experience around. Checkmate Gaming is the place to play if you want to win big cash for Call of Duty: Black Ops 4 for PC and take those skills to the next level. With great support, large cash prizes, fair and competitive online tournaments, we at Checkmate Gaming are here to bring you the best experience to your Call of Duty: Black Ops 4 on PC.