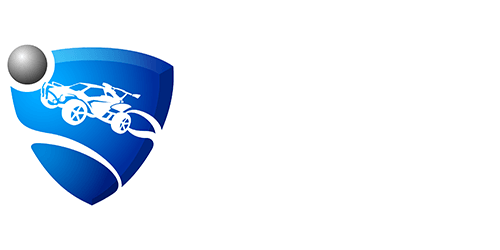 Categories
General

Standard setup, no special requirements

Elite Only

Elite membership required to enter.

Free Entry

No entry fee required. It's free money, people.

Guaranteed

Guaranteed minimum prize pool.

Amateur

Members with a gold trophy for that game cannot compete.
Regions
Team size
Category
Prize
Player Entry
Team Size
Start Time
No data available in table
Start your competitive career on the right foot by joining in on our latest Rocket League tournaments. Located under our PS4 tournament page, players can compete in daily soccar tournaments for prizes and money. No matter your skill level here we believe there should be a competitive option available to everyone in one place. No longer do you need to pack up your gear or pick up a group of friends to create a tournament night with them. Simply log in online and invite everyone to your team. Within minutes you could be playing in our PS4 tournaments for money. Competitive video gaming has never been easier, and we are working towards making it even easier. Compiling a wide array of games on PC, players can log on at any time of day and see the latest tournaments listed as well as the option to create their own. Just log on and join one of our singles, doubles or team tournament categories and find or create a tournament. When creating a tournament of their own, gamers can choose the stadium of their choice to compete in and what settings and preferences may suit their competitive gaming style of play the best. Need a teammate before you can compete? Head over to our free agent page and check out the latest registered players looking for others like you to start competing with. Our lists are separated by games, making a more efficient way to search for the right person. If no one is signed up yet, we offer a quick registration questionaire that covers what tournaments you want to play in, the time you play, time zone and style of play. But finding a teammate isn't the only hard part of playing games for money; they can cost you more than you ever win which is why here at CheckMate Gaming we are working to offering an affordable price and let you focus on what you do best, competition for cash prizes. Instead of forcing players to pay a monthly fee to enjoy online gaming, CheckMate Gamin offers a credit and membership option. Gamers can choose to buy credits, starting at 5 credits for $3.75 or choose our Elite membership, starting at $6 a month. Players can choose our membership for a monthly payment option or a discounted price for 3 and 6 month options while receiving membership perks including Elite Only Tournaments and waiving our 10 percent winning fee. Test your soccer skills in our latest soccar tournaments. Changing the standard of esports, we offer everything from free agent boards to competitive gaming here at CheckMate Gaming. We provide a centralized gaming platform for competitive gamers as well as quicker payouts than our competitors. Whether seeking a new teammate to play Rocket League with or wishing to compete in both PS4 and PC tournaments, we have it all in one place. We hope you enjoy the latest on our Rocket League tournament pages and will comeback to check out the rest of our services here at CheckMate Gaming, the world's leading platform for competitive gaming.