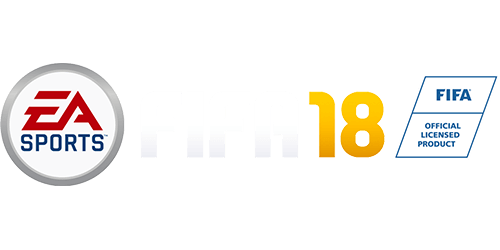 Solo
Season: Season 1 | 607 teams
FIFA 18 - GLOBAL SINGLES PS4 CHALLS
FIFA 18 General Rules and Settings
FIFA 18, one of the most successful FIFA games, is exciting not only in the game play but the realistic movement of the players! PS4 One challenges allows FIFA players to choose how much they'd like to challenge on the game, going as little as $1 or $50+.
Our FIFA 18 challenges are updated daily and fit right in to your busy schedule. On CheckMate Gaming, you get the best of competitive gaming wherever you please. Compete in competitions and join your challenge of choice or create a new challenge, customized to your preference of play. Challenges run on a single elimination or best of three or five. Whether a casual or professional gamer, we offer a variety of competitions for everyone.
Playing games for money has never been easier. You don't need to find a time and place to gather with friends to play. Just coordinate a time with your friends to log on and play. Sometimes it can be hard to build a team to compete with so we found a way to make it easier. Look for free agents on our free agent page and find the gaming teammates to win. Choose challenges and see a compiled list of challenge looking to play the game, and if none appeal to you, you can create your own challenge instantly.
We also understand that playing PS4 One challenges for money can start to cost a lot over time. We try to make it a more affordable experience though and found a way to not charge you hundreds in entry fees for a couple of games. Here at CheckMate Gaming we offer two affordable ways for you to be a part of the competitive video gaming world. Players can buy credits to use to enter tournaments with discounted prices for the more you buy as well as our Elite membership. The membership comes with 2 hour withdraws, Elite Only Tournaments, no charge challenge matches, high priority tickets, instant team switch and waiving our 10% winning fee. Our Elite membership starts at $6 a month or receive a discounted price for our 3 and 6 month options.
We offer a variety of opportunities for those looking to start playing esports for money and prizes. Our FIFA 18 challenges help players develop and test their skills against some of the best competitors in the world without coughing up tons of money just to get in. Players can enjoy the luxury of choosing the amount they challenge while competing for cash prizes.
Online gaming has never been easier or more fun, whether you play international teams or club teams, fancy Ronaldo, Germany, Spain, or France, we hope you enjoy the various online gaming opportunities we offer here at CheckMate Gaming, the world's leading platform for competitive gaming.