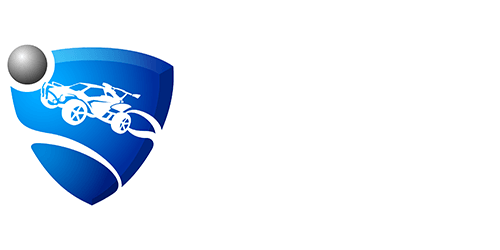 <% announcement.announcement %>
Equipos totales:
<% teamsCount %>
Kick off your Rocket League competitive career the right way by joining CheckMate Gaming's Rocket League challenge. Whether a long-time competitive gamer or just starting out, we work to provide an environment packed with fun and entertainment while competing in XBox One challenges for money. Rocket League mixes the beauty of soccer and the destruction of automobiles into one exciting experience in esports, and with our soccar challenges, you can enjoy the fun with the chance to win cash prizes.
Join in the soccar fun and check out the different tournaments offered here at CheckMate Gaming. Players can choose between playing in singles, doubles or team challenges for Rocket League on our XBox One challenge page. Players can join in already scheduled challenges or create their own, customizing the game to their playing preferences and choosing between a number of pitches including Aquadome and DFH Stadium. While many of CheckMate Gaming options separate platforms, Rocket League is one of the few that offers crossplay from PC to XBox One, expanding the soccer competition. Matches run as a single game challenges or the best of three or five.
Unsure of where to start? You can check out single player challenges and get an idea of what our challenges entail to get a little experience under your belt before looking for a partner or teammates. If you are bored and know what to expect but don't have a team, CheckMate Gaming is working to make connecting with other players easy and effecient. Simply jump on over to our free agent page and register under your game of choice and let others come to you. However, feel free to glance through the already registered free agents and connect with any that might catch your fancy using our pre-sorted lists on the page.
CheckMate Gaming is working to change the online gaming experience. Putting the player first, we provide quick prize payouts and affordable pricing so players can fully enjoy the competitive gaming experience. Here at CheckMate Gaming, we believe in rewarding loyalty and offer an Elite Membership to help cut the cost of gaming. The Elite Membership offers free entry into Elite Only tournaments that range between $300 to $1000 in prizes, no charge challenge matches, high priority tickets and instant team switch for $5.99 a month. Along with the perks, we waive the 10% winning fee to our members and offer a discount for any additional months you buy at one time, paying as little as $26.00 for six months.
Working toward an effecient and fun platform for online gamers, CheckMate Gaming is changing the face of competitive gaming. Enjoy a variety of challenges and tournaments on our site for a wide array of games from the Call of Duty series to Madden 18. Players can take comfort in knowing its all in one place with CheckMate Gaming leading the pack in competitive gaming. We hope you find a fun and easy-to-use gaming service with a variety of games here at CheckMate Gaming, the world's leading platform for competitive gaming.