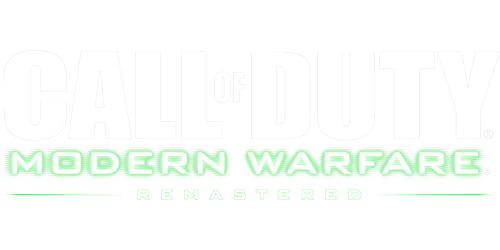 Upcoming Tournaments
<% tournament.name %>
<% tournament.name %>
ENTRADA/JUGADOR
<% tournament.entryString %>
TAMAÑO DEL EQUIPO
<% tournament.teamSize %>
REGIONES
<% regionName %>
KD CAP
<% tournament.kd_cap %>
<% eloLevelsConfig[level].name %>
Upcoming Tournaments
No se han encontrado torneos.
<% tournament.name %>
<% tournament.name %>
ENTRADA/JUGADOR
<% tournament.entryString %>
TAMAÑO DEL EQUIPO
<% tournament.teamSize %>
REGIONES
<% regionName %>
KD CAP
<% tournament.kd_cap %>
<% eloLevelsConfig[level].name %>
Call of Duty: Modern Warfare Remastered on Microsoft's Xbox One remains one of the most well received games in recent memory. Modern Warfare is an exciting competitive video gaming experience especially after it's gorgeous remaster. Right here at CheckMate Gaming you will find many other players who like you enjoy the nostalgic feel and high definition look of this world class Call of Duty tournament. Each Call of Duty Modern Warfare tournament is backed by the revolutionary platform and expert support you will find only at CheckMate Gaming. Strap in and play games for money to show off your skill for our ever expanding community to see. All you have to do to win is sign up, team up, find a tournament, put some credits down, and go home with your winnings if you've got what it takes. So step into the ring on the most popular competitive gaming platform; CheckMate Gaming and show the world you have what it takes to win.
CheckMate Gaming offers each and every Xbox One tournament as a well crafted tour de force designed by our adept staff of players and tournament administrators that has been honed to keep our players happy and loyal. As a player, you will also find a diverse spread of tournaments. Rife with competitive game modes and the ability to even play globally. We do all of this so that you will continue to find our tournaments schedule friendly and reliable.
This Call of Duty Modern Warfare Remastered Xbox One tournament is a fan favorite and certainly a challenge for eSports players in this new age of futuristic first person shooters. The team you create will be put to the test with the "boots on the ground" play style of this fan favorite. Call of Duty Modern Warfare Remastered on Microsoft's Xbox One, One S, and soon to be One X is a very nostalgic out title for online gaming that will be enjoyed for years with it's very passionate community and nostalgia of gaming of years gone by.
Enjoy a variety of maps and game modes in each Xbox One tournament for money as well as cash prizes. That's right cold, hard, cash, prize money that you will be able to take to your bank faster than any of our competitors. Team up with your friends in groups of two, three, or four and start ground pounding today! Here at CheckMate Gaming expect things to be better, faster, and more reliable with many tournaments a day on a set schedule that is set days in advance. Each day consisting of many modes and variants that will ensure there is always something to fit your desired play style, with the cost being as little as a five or ten credit entry fee per player ($3.75USD and $7.50USD). It is our firm belief that once you have felt competitive gaming the way we have carefully designed it here at CheckMate Gaming, you will be having a problem lowering your competitive standard to go anywhere else.