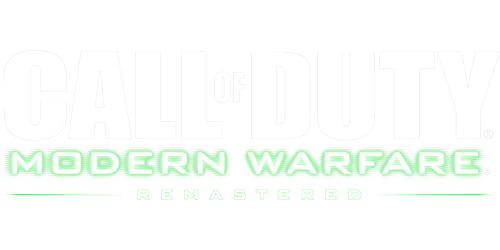 <% announcement.announcement %>
Gesamt Teams:
<% teamsCount %>
CheckMate Gaming introduces Call of Duty: Modern Warfare challenges to its PS4 Challenges page. Spend the hours you spend playing Call of Duty working toward earning money and prizes. Enjoy competing in our Call of Duty challenges with the luxury of setting your price, play whenever you want and find others to play with.
CheckMate gaming offers three competitive options to play for money including singles, double and team. With up to 200 active players in each Modern Warfare challenge, players can enjoy online gaming with new and old friends while paying next to nothing. Games vary from one-and-done to the best of five and can be created by anyone, allowing players to customize their matches to their individualized preferences for more excitement and fun.
CheckMate Gaming is working toward an enjoyable competitive space for all types of gamers. Whether a long time pro or brand new to competitive gaming, we are working toward an easy to use, accessible place for everyone to participate in their favorite esports competition. Brimmed with fun and excitement, CheckMate Gaming's COD: Modern Warfare tournaments make playing PS4 challenges for money an enjoyable experience that makes you want to come back for more.
Don't enjoy playing single player but don't have a team? Don't worry; CheckMate Gaming offers a free agent forum, helping players connect to form teams. From doubles to full teams, we make finding the right partner(s) easy and enjoyable. Players simply have to head over to our free agent page and register under Call of Duty: Modern Warfare or find a registered player to connect and start playing.
CheckMate Gaming's COD: Modern Warfare challenges make playing for cash prizes affordable and enjoyable for gamers. To make gaming even more affordable, we offer an Elite membership that cuts costs and allows players to win more. Working toward making competitive video gaming affordable, the membership starts at only $5.99 a month or you can opt to receive a discount for every additional month added, up to six months for as little as $26.99. The Elite membership waives our 10% winning fee, giving more back to the players as well as offers free Elite Only Tournaments that vary from $300 up to $1000. Other perks with the membership are no charge challenge matches, high priority tickets, instant team switches and 2 hour withdraws.
Gaining more attention than ever before, esports is expanding quickly but not always for the better. CheckMate Gaming, however, is building a better experience for every esports fans. From Modern Warfare to NBA 2k18, we are working toward the most enjoyable and best atmosphere for all gamers in the competitive world. CheckMate Gaming works toward providing quick payouts and prioritizing the gamer unlike any other competitive gaming platform before, becoming your top choice for competitive gaming. Featuring a wide variety of gaming opportunities, we hope you enjoy the competitive options for a variety of games offered on our
revolutionary platforms offered here at CheckMate Gaming, the world's leading platform for
competitive gaming.