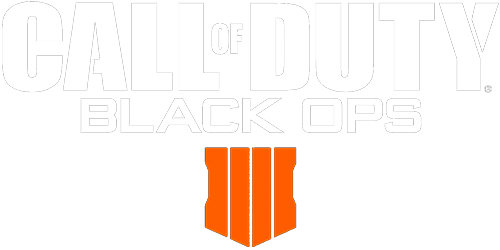 <% announcement.announcement %>
Gesamt Teams:
<% teamsCount %>
Call of Duty: Black Ops 4 cash matches on XBOX ONE
Looking to show off to your friends, looking to show everyone who the best on XBOX ONE is? Then the Call of Duty: Black Ops 4 cash matches are where you need to be. Our challenge ladders support many different game types like Search and Destroy, Hardpoint and Control. This allows players to show off their skills in different ways. You can post matches on our Matchfinder or create direct challenges to any team you would like to directly challenge and create the rule set that better matches your play. We put the players in control of their matches allowing a multitude of variety in your games.
Black Ops 4 competitive matches
With Black Ops 4 and Treyarch listen to their longtime fans and bringing one of the biggest and most competitive Call of Duty on XBOX ONE to date. This allows the players to put all the skill in their hands and compete in COD XBOX one matches. This allows the players to show off their skills and make it big. This is shown by our Ranking system where you can not only compete against the players in your match, but other players and teams on our website to become the best in our Leaderboards. The more you play, the better your rank in competitive matches will be and the more money you will have in your pocket.
Black Ops 4 matches for money
Are you looking to make the most out of your matches? Make sure to grab one of our Elite Memberships in the Store! This removes your challenge fee from your matches and allows you to maximize your payouts for your matches. It even gives you higher priority in your ticket matches while also giving you benefits such as Double XP and Stat Resets. CMG also supports for a small fee of the winning prize pool Live Supported challenge matches. This allows players to get assistance with their matches anytime from our highly trained admins. No longer allowing you to wait for a response to a ticket, when you can just have your match resolved with a live support admin.
Black Ops 4 competitive gaming on XBOX
Checkmate Gaming is a growing just as fast as the eSports scene on XBOX. With the growth of this industry comes lots of new changes and additions which requires dedication from a team that not only supports Call of Duty but also plays and learns the game inside out to train our stuff to their fullest to make sure every game is handled fairly and competitively. We don't just strive to be the best, and we go beyond the best to bring the XBOX ONE community together to a platform that supports Call of Duty. Checkmate Gaming is always on the bleeding edge and pushing the envelope on where to take the industry next and with that, we bring you more ways to earn big cash prizes at a competitive level.
COD:Black Ops 4 live matches on XBOX
So, you think you have what it takes to become the best? Want to put your money where your skills are? Then Checkmate Gaming's Call of Duty: Black Ops 4 live matches is the place to be. Checkmate Gaming is competitive gaming done right.