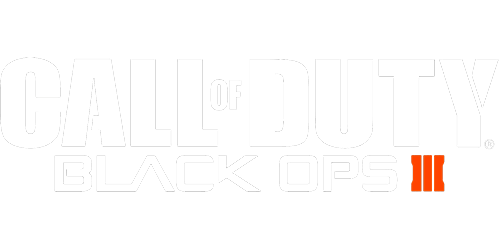 Upcoming Tournaments
<% tournament.name %>
<% tournament.name %>
PARTICIPATION/JOUEUR
<% tournament.entryString %>
TAILLE DE L'ÉQUIPE
<% tournament.teamSize %>
KD CAP
<% tournament.kd_cap %>
NIVEAU DE COMPÉTENCES
Tous
<% eloLevelsConfig[level].name %>
<% tournament.name %>
<% tournament.name %>
PARTICIPATION/JOUEUR
<% tournament.entryString %>
TAILLE DE L'ÉQUIPE
<% tournament.teamSize %>
KD CAP
<% tournament.kd_cap %>
NIVEAU DE COMPÉTENCES
Tous
<% eloLevelsConfig[level].name %>
Want to join a Call of Duty Black Ops III tournament on Sony's Playstation 4? Look no further! PS4 tournament roster is jam packed with this wild futuristic shooters most popular competitive gaming modes. Build your team of one, two, three, or even four players and brawl head to head with some of the most skilled players in the world right here on CheckMate Gaming. Relax from the comfort of your own home with a couple of bucks and play games for money. That's right, you can earn cold hard cash money playing video games. We are certain you will love each prize you earn whether it's prize money or gold trophies in these PS4 tournaments for money featuring Black Ops III.
Our staff is excited to bring you this Call of Duty tournament here at Checkmate gaming are excited here to be bringing you the very best online gaming experience that we can possibly provide. Our experienced staff is extremely capable, professional, well equipped, and experienced. Our modernized and revolutionary new platform developed here at CheckMate Gaming is at the forefront of the competitive video gaming and eSports industries. CheckMate Gaming offers each and every single PS4 tournament as a well designed experienced and implemented experience. Our expert staff of players and tournament administrators do their best to keep our players excited and happy. We hope our efforts ensure that they continue to find our tournaments reliable and predictable in a very player friendly manner. As a player, you will also find an enticing variety of tournaments, and even a few allow you to play against players in another region of the globe as we have newly announced our global tournaments alongside our release of European and European versus North American tournaments. We also offer variants such as "No Overkill", "Fringe Only", " Redwood Only", "Pro Mod" and many other tournament friendly variants that our players find extremely popular!
Black Ops III is set in the year 2065, 40 years after the events of Black Ops II and quite frankly Activision has clearly done it again with this eSports title. The specialist classes featured in Call of Duty: Black Ops III have revolutionized how this game plays, and have added surprises to it that never fail to keep players on the edge of their seat. Treyarch implemented a loadout system named "Specialists", where each player can pick from nine different soldiers, each with either a special weapon or ability exclusive to them. A new finely tuned generation of twisted and advanced Black Ops soldiers have descended on the hidden side of war making for a spectacle of a game and even more thrilling gameplay. Black Ops III brings to the front of its revamped gameplay a new system of movement using thruster packs and wall-riding to get players around the maps and engaged in more fierce and fast paced battles. You will be looking up to survive in this futuristic shooter if you're going to not be on the floor.
Call of Duty Black Ops 3 is one of our most popular titles with a very thriving and dedicated community of players sure to continue playing for a very long time. CheckMate Gaming is proud to host tournaments for this dedicated community and sticks by our creddo to maintain a professional competitive environment for our dedicated and loyal players. Come Join in the fight for some prize money, and show us what you got!