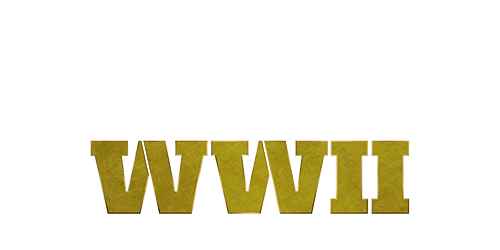 Upcoming Tournaments
<% tournament.name %>
<% tournament.name %>
PARTICIPATION/JOUEUR
<% tournament.entryString %>
TAILLE DE L'ÉQUIPE
<% tournament.teamSize %>
KD CAP
<% tournament.kd_cap %>
NIVEAU DE COMPÉTENCES
Tous
<% eloLevelsConfig[level].name %>
<% tournament.name %>
<% tournament.name %>
PARTICIPATION/JOUEUR
<% tournament.entryString %>
TAILLE DE L'ÉQUIPE
<% tournament.teamSize %>
KD CAP
<% tournament.kd_cap %>
NIVEAU DE COMPÉTENCES
Tous
<% eloLevelsConfig[level].name %>
Would you like to play a Call of Duty World War II tournament on CheckMate Gaming today to receive real cash prizes? Say no more! Here you can play games for money in our PS4 tournaments for money with the cost being as little as a five or ten credit entry fee per player ($3.75USD and $7.50USD). CheckMate Gaming is where the action is when it comes to Call of Duty: WWII. Our lineup of Search and Destroy tournaments with the standard lineup of the maps as Saint Marie Du Mont, Adrennes Forest, USS Texas, and London Docks are among our most popular on the site and offer very high rewards for prize money. Come check out a PS4 Tournament!
Here at CMG We have a wide array of tournaments we offer between 1v1 tournaments and our 4v4 tournaments. We offer Amateur tournaments where only players who have yet to receive a gold trophy in a game and console combination can participate as well as ELITE tournaments where our premium member players can freely join for a chance to win a large cash prize! We even offer credits back to our 1st place winners in a non guaranteed tournament of 4 or more teams, and tournaments with 11 or more teams will give credits back to those teams in both 1st and 2nd place! Our lineups are always changing and We love to hear feedback from our loyal players so chip in your thoughts and we may host the tournaments modes you like most! Our tournaments offer the more reliability and come with unrivaled support in the industry. Our professional live support administrators are always there to ensure your tournament gets going and runs smoothly.
The stage is now set for Call of Duty WWII in 2018 as the most popular COD eSPorts title currently. Grab yourself or your team of two, three, or four and dive into this Call of Duty Tournament right here and now at CheckMate Gaming. Compete and win to receive real cash prizes with your team on any of our tournaments you can find readily available each and every day. CheckMate Gaming is ready to see you on the field with this eSports title. Join the forefront of competitive video gaming on our revolutionary platform that can only be found here at CheckMate Gaming.
The first Call of Duty since 2008 to be set during WWII and the newest title by Sledgehammer Games is Call of Duty World War II. WWII is arguably the most epic story and gameplay set by Sledgehammer Games and it certainly shows in how massive it's community is. Competitive gaming is growing at very rapid pace for this title and it only seems to be gaining speed as it matures. Our opinion and our players opinions is resonating the same excitedness for this in that we enjoy seeing the community playing on one title again, we hope to see this continue! CheckMate Gaming is proud to be hosting tournaments for this online gaming community and appreciates the support of our loyal players, we hope to see you in the fight!