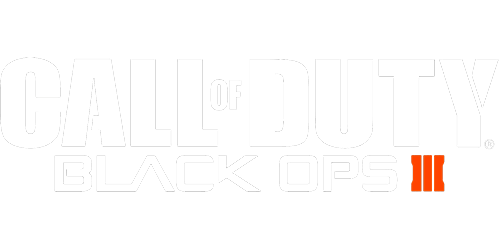 Upcoming Tournaments
<% tournament.name %>
<% tournament.name %>
PARTICIPATION/JOUEUR
<% tournament.entryString %>
TAILLE DE L'ÉQUIPE
<% tournament.teamSize %>
KD CAP
<% tournament.kd_cap %>
NIVEAU DE COMPÉTENCES
Tous
<% eloLevelsConfig[level].name %>
<% tournament.name %>
<% tournament.name %>
PARTICIPATION/JOUEUR
<% tournament.entryString %>
TAILLE DE L'ÉQUIPE
<% tournament.teamSize %>
KD CAP
<% tournament.kd_cap %>
NIVEAU DE COMPÉTENCES
Tous
<% eloLevelsConfig[level].name %>
This Call of Duty Black Ops III tournament is what you're looking for. Playable on Microsoft's Xbox One, One S, and soon to be One X this tournament is fully loaded with a visionary play style sure to captivate. Build your team of one, two, three, or even four players and step into the dark twisted fray of this world, get head to head with some of the most skilled players in the world right here on CheckMate Gaming. Sit back in comfort from your home with a couple of bucks and play games for money. With enough skill you can earn cold hard cash prizes playing these video games. We are positive you will feel accomplished with each prize you earn. If it's prize money or gold trophies you seek in this Xbox One tournament for money featuring Black Ops III, we've got both.
Call of Duty Black Ops III takes place in the year 2065, 40 years after the events of Black Ops II and Activision has clearly done it again with this eSports title. The specialist classes featured in Call of Duty: Black Ops III have revolutionized how this game plays, and have added surprises to it that never fail to keep players on the edge of their seat. Treyarch has implemented a loadout system named "Specialists", where each player can pick from nine different soldiers, each with either a unique weapon or ability exclusive to them. A new finely tuned generation of twisted and advanced Black Ops soldiers have descended on the hidden side of war making for a spectacle of a game and even more thrilling gameplay. Black Ops III brings to the front of its improved gameplay a new system of movement using the thruster packs and wall-riding to move players around the maps and engaged in faster and harder-fought battles. You will be looking up in order to survive in this shooter if you don't want to end up on the ground that is.
CheckMate Gaming is proud to offer this Xbox One tournament on it's revolutionary new platform for competitive online gaming. Our experienced and skilled staff have prepared an onslaught of tournaments for you to enjoy. Our variants offered ensure that the game will maintain its competitiveness as well as its diversity of play such as "No Overkill", "Redwood Only", "Fringe Only", "Pro Mod", "AR/SMG", and many other Call of Duty tournament friendly modifiers that are always changing at the behest of our players! Here at CheckMate Gaming look for things to be far faster, and more reliable with many tournaments each day on a set schedule that is set a few days in advance. Each day consisting of many modes and variants that will ensure there is always something to fit your unique play style, with the cost as low as a mere five or ten credit entry fee per player ($3.75USD and $7.50USD). It is our suspicion that once you have seen competitive video gaming how we have carefully designed it here at CheckMate Gaming, you will be having a problem lowering your standard to taking your competitive gaming and eSports business anywhere else.