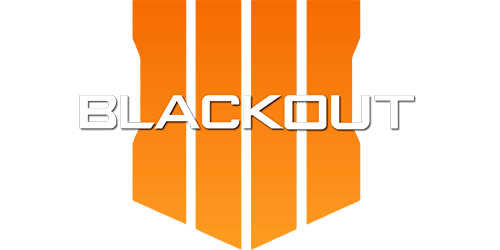 Upcoming Tournaments
<% tournament.name %>
<% tournament.name %>
PARTICIPATION/JOUEUR
<% tournament.entryString %>
TAILLE DE L'ÉQUIPE
<% tournament.teamSize %>
KD CAP
<% tournament.kd_cap %>
NIVEAU DE COMPÉTENCES
Tous
<% eloLevelsConfig[level].name %>
<% tournament.name %>
<% tournament.name %>
PARTICIPATION/JOUEUR
<% tournament.entryString %>
TAILLE DE L'ÉQUIPE
<% tournament.teamSize %>
KD CAP
<% tournament.kd_cap %>
NIVEAU DE COMPÉTENCES
Tous
<% eloLevelsConfig[level].name %>
Are you a PC Call of Duty player looking to take your skills to the next level or just a casual player looking to get into the eSports and/or competition? You have come to the right place! Here at Checkmate Gaming, we have been supporting Online Tournaments for Call of Duty with the addition of Call of Duty: Black Ops 4 is the latest in our additions of games. With Call of Duty adding, even more, this time around with the new addition of Black Out, Treyarch's new take on the Battle Royale genre. Supporting game modes like 1v1, 2v2's, 4v4 Odd-Mans and even the new Blitz's. Pitting players skills in a Royale, to see who stands out as the best of the best.
CMG runs 24/7 Online Tournaments for CoD, supporting regions in the United States and Europe allowing players to put themselves up against others for big cash prizes. We host big prize Elite Tournaments that are free for any Elite member to join, and even some Guaranteed prize pool tournaments for Call of Duty Black Ops 4. Play with your friends, solo or find someone new in our Free Agents list to compete for the top cash prizes! Getting started is very easy, just follow our how to join tournaments article to get started. Want to play against some of the best for a chance to win some big cash prizes? Why not pick up Elite and join our large prize pool Elite tournaments for any Elite member for free!
Tournaments, not your thing? Why not check out our Challenges and compete for some cash. CMG has the best in class challenge system that supports many different options that may meet your needs. Compete against complete strangers around the world or compete in direct challenges against friends or players you just want to show up. Challenges has been a staple in the competitive scene for an additional way for players to show their competitive skills in Call of Duty. Call of Duty Black Out PC Challenges is great to get into competitive eSports today. Looking to get the most out of your Challenges, then pick up an Elite membership from our shop and wave your challenge fee for your matches while also getting additional benefits like high priority tickets for faster service on your ticket supported matches. We at Checkmate Gaming support Live Supported matches, where you can pay a small fee from the winning pot pool to have your matches supported from our top admins.
Earn big cash prizes in CoD: Blackout for PC, from tournaments and challenges at any time of the day. Looking to get your next big start, looking to start earning some money or even just looking to play for fun, CMG is the place to be with our leading support team. With 24/7 support, we are always available to answer any questions you may have, or even support with your matches. Checkmate Gaming admins have supported a wide variety of games with CoD being their main support since the opening of the website.
So, what are you waiting for? Get your Black Out loaded up, get your team together and join in any one of our host of Online Tournaments or compete for the top in our Challenge Ladders. Checkmate Gaming is your platform for your competitive needs.