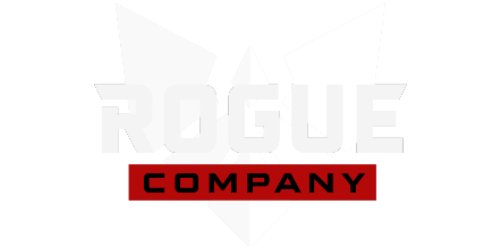 Nadchodzące Tournaments
<% tournament.name %>
<% tournament.name %>
WPISOWE / GRACZ
<% tournament.entryString %>
WIELKOŚĆ DRUŻYNY
<% tournament.teamSize %>
PRÓG KD
<% tournament.kd_cap %>
<% eloLevelsConfig[level].name %>
<% tournament.name %>
<% tournament.name %>
WPISOWE / GRACZ
<% tournament.entryString %>
WIELKOŚĆ DRUŻYNY
<% tournament.teamSize %>
PRÓG KD
<% tournament.kd_cap %>
<% eloLevelsConfig[level].name %>
Rogue Company tournaments
Rogue Company tournaments are upon us and we're excited. On Checkmate Gaming you can play Rogue Company tournaments on PlayStation, Xbox and PC for cash prizes. With the release of Rogue Company comes a fresh new shooter with new features and that same competitiveness you've come to expect in games. At Checkmate Gaming, we host some of the largest online tournaments in the industry and things are no different for Rogue Company. We're giving players a place to play for big cash prizes against other members of the community from the comfort of their couch. With the growth of online competitive gaming, Rogue Company is a perfect title for players to earn money just by playing.
Rogue Company tournaments on PS4, Xbox and PC
With Rogue Company on PS4, Xbox and PC, Checkmate Gaming is bringing big prize tournaments with guaranteed prize pools. Playing in tournaments allows you to take your team up against other users to prove who is the best of the best. Rogue Company brings a new competitive level of play, and with that, we train our staff to understand the rules and run the tournaments in a competitive and fair manner.
If tournaments aren't your thing, we offer Rogue Company cash matches for players as well. This allows for players to send money matches to each other and play from small to large cash amounts. We offer many benefits for our cash matches, such as live supported matches which allow you to pay a small fee from your prize pool and get support from our Live Support team.
Rogue Company live tournaments
It's been a wild year, but that doesn't mean Rogue Company isn't still one of the best shooters out there. This is your opportunity to put your stamp on an unforgettable game and win some of the biggest Rogue Company live tournaments in the world. Hundreds of gaming's best Rogue Company players have flocked to CMG for live tournaments. Don't miss out on the action!
With Rogue Company being one of the newest shooters on the table, it's no wonder why there is such a big competitive scene for this game. Players from all over the world are competing for large tournament prizes. So, what are you waiting for? Pickup that controller, throw down that money and play on Rogue Company on Checkmate Gaming today.