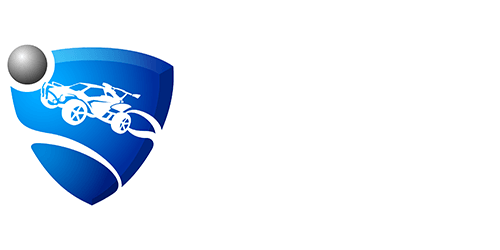 Upcoming Tournaments
<% tournament.name %>
<% tournament.name %>
PARTICIPATION/JOUEUR
<% tournament.entryString %>
TAILLE DE L'ÉQUIPE
<% tournament.teamSize %>
KD CAP
<% tournament.kd_cap %>
NIVEAU DE COMPÉTENCES
Tous
<% eloLevelsConfig[level].name %>
<% tournament.name %>
<% tournament.name %>
PARTICIPATION/JOUEUR
<% tournament.entryString %>
TAILLE DE L'ÉQUIPE
<% tournament.teamSize %>
KD CAP
<% tournament.kd_cap %>
NIVEAU DE COMPÉTENCES
Tous
<% eloLevelsConfig[level].name %>
Rocket League tournaments
You pull out your backpack, clearing it off all the books, loose papers and questionable UFOs that fell inside throughout your week. You then head over to the entertainment center and unplug various cords - having to weave them around each other to untangle them - neatly winding them into groups and putting them into your backpack before attempting to fit your precious gaming platforms inside. You then go three miles down the road to a buddy's house and setting it all up again. That's what PS4/XB1 tournaments used to be like, but now through CheckMate Gaming you don't even have to leave the couch to get a competitive tournament going. Stay home and set it up using your Playstation/Xbox/PC, wifi and CheckMate Gaming. Our Rocket League tournaments fit around your schedule and preferences for a jam-packed weekend of fun or a spontaneous event on your night off playing soccer.
Competitive Rocket League tournaments
We offer a variety of soccar tournaments for every level of player. Our tournaments can range from 1 versus 1 matches up to 4 versus 4, consisting of up to 64 teams. Players can join already created tournaments or create their own after creating their team. Simply invite the team - excluding 1v1 tournaments - an invite and head over to the tournament page to join the tournament of your choice. Teams have the option of paying through one player or each person paying their own entry fee before the game commences. Competitive video gaming has never been so easy.
Competitive tournaments for money
But it doesn't stop there as you can play our Cross-Platform tournaments for money. Win money and prizes while just playing Rocket League with your group of friends. Players can enjoy their payouts quicker on CheckMate Gaming, offering an instant transfer option after both teams confirm the results. Gamers can enjoy our cash prizes in a variety of ways, choosing between our cash or credit payout options. Online gaming can be expensive, but with a desire to change competitive gaming, CheckMate Gaming offers an affordable way to play games for money. Enjoy our soccar competition for an affordable price with our credit or membership options. Players can choose from a category of credits to use to buy into games, starting at $3.75 for 5 credits or opt into our Elite membership. Paying as little as $30 for 6 months or $6 on a month-to-month basis, players can enjoy gaming at an affordable price while receiving perks such as Elite Only Tournaments and waving our 10% winning fee.
Rocket League tournaments on PS4, XBOX ONE and PC
Prioritizing the gamer, CheckMate Gaming is revolutionizing the world of esports. Instead of competing on different platforms for every console, we offer a variety of games on each console all in one place. Whether on PC or PS4, enjoy Rocket League tournaments all in one place without having to have multiple accounts across the internet. Players can do everything from connect with other players on our free agent page or compete in tournaments on our PC tournament page. We hope you enjoy our easy-to-use gaming services putting all your gaming needs in one place here at CheckMate Gaming, the world's leading platform for competitive gaming.