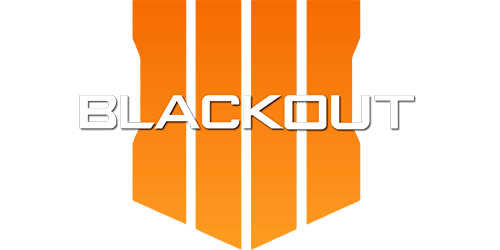 Upcoming Tournaments
<% tournament.name %>
<% tournament.name %>
PARTICIPATION/JOUEUR
<% tournament.entryString %>
TAILLE DE L'ÉQUIPE
<% tournament.teamSize %>
KD CAP
<% tournament.kd_cap %>
NIVEAU DE COMPÉTENCES
Tous
<% eloLevelsConfig[level].name %>
<% tournament.name %>
<% tournament.name %>
PARTICIPATION/JOUEUR
<% tournament.entryString %>
TAILLE DE L'ÉQUIPE
<% tournament.teamSize %>
KD CAP
<% tournament.kd_cap %>
NIVEAU DE COMPÉTENCES
Tous
<% eloLevelsConfig[level].name %>
Play Blackout tournaments for cash prizes on Sony's PlayStation 4 by purchasing credits and enter one of our many Blackout tournaments. Here in our Blackout tournament players may play as 1v1 or 2v2 In the instance of a 1v1 you join a duos lobby with your opponent and each competes for the most kills. This method of competition in a head to head manner assures that both players have an equal chance at receiving the same number of kills and has been wildly successful in other battle royale titles over the last year. Competitive online gaming has seen significant growth over the previous year and is only continuing to grow. Right now is your best time to ensure you get your piece of the pie!
Checkmate Gaming has huge cash prizes to offer it's online tournament players who compete here all day long thanks to our 24/7 schedule. You'll be able to play for money online in our competitive tournaments and rest assured that everything is fair as our professionally trained administrators are there to work with you every hour of the day. As you advance through our brackets, you'll be placed against a community of games both casual and professionals from around the globe. On personal CMG profile, a record gets kept of your wins, trophies, teams and recent matches as well as the ability for you to link all of your favorite social media outlets. You can link Twitch, YouTube, Twitter, and even Instagram to your profile so that you can grow your online presence by competing in our tournaments! With all these tools at your disposal, you'll be able to graduate from casual to competitive professional right here on the most innovative and advanced eSports platform Checkmate Gaming.
Step into Blackout and experience Activision's latest development, a Battle Royale variant of their Black Ops franchise Black Ops 4! Call of Duty: Black Ops 4's Blackout on the PS4 offers a massive competitive player base that ensures you will get your skill tested whenever you are playing here on CMG as this game continues to grow in popularity the prize pools will only continue to rise in their cash value. Blackouts Battle Royale gameplay is by far the most advanced in the Battle Royale realm. It boasts the mechanics of a traditional Call of Duty Game which have been honed to near perfection over the years by all the developers at Call of Duty as well as the massive Player base that a game like Call of Duty commands. You'll be dropping into the fray with 88 other players and going head to head with your opponents for kills. You can steal loot as well as the kills you just are not allowed to damage or hinder them, after all, we do want this to remain fair. Blackout has spiced up their gameplay with not only zombies but an array of military vehicles that creates an extremely fast-paced play style which Call of Duty every player enjoys. So join us and play in these tournaments for money on Checkmate Gaming today!