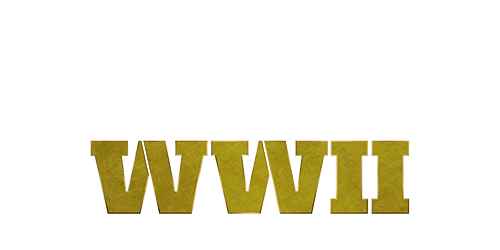 Upcoming Tournaments
<% tournament.name %>
<% tournament.name %>
PARTICIPATION/JOUEUR
<% tournament.entryString %>
TAILLE DE L'ÉQUIPE
<% tournament.teamSize %>
KD CAP
<% tournament.kd_cap %>
NIVEAU DE COMPÉTENCES
Tous
<% eloLevelsConfig[level].name %>
<% tournament.name %>
<% tournament.name %>
PARTICIPATION/JOUEUR
<% tournament.entryString %>
TAILLE DE L'ÉQUIPE
<% tournament.teamSize %>
KD CAP
<% tournament.kd_cap %>
NIVEAU DE COMPÉTENCES
Tous
<% eloLevelsConfig[level].name %>
Want to play a Xbox One tournament for money? Are you playing competitive Call of Duty WWII on the Xbox One or One X? Want to make money and win real cash prizes? Look no further! Here and CheckMate Gaming We Now have the most advanced platform to offer competitive gamers daily tournaments to fit all of their playstyles. Simply create your account, find a tournament of your favorite flavor to get in on the action! With Free tournaments and paid tournaments that cost as low as $3.50 USD(5 CMG Credits) to enter everybody has a chance to get in on the action! Grab your friends and put your skill to the test right here at CheckMate Gaming! Our lineup of Search and Destroy tournaments with the industry standard lineup of the maps as Saint Marie Du Mont, Adrennes Forest, USS Texas, and London Docks are among our most popular on the site. We also offer AR/SMG, Pro Mod, Single Map Only and other game variants to spice up your gameplay! All of which offer very high rewards for prize money. Come check out a Xbox Tournament!
This latest version in the Call of Duty franchise sets the stage for a Xbox One tournament that is sure to push the competitive gamer to their limits. Each Call of Duty World War II tournament takes place on the top of every hour waiting for you to enter. Play games for money right here at CheckMate Gaming and see where online gaming has truly evolved. The eSports scene has fully adopted WWII as it's number one Call of Duty game and in this Xbox One tournament you will see exactly why that is the case. This Call of Duty tournament will not disappoint
Call of Duty World War II is and action packed saga that has finally united the divided COD eSports scene, excitement about it has proven to be true, and here on CheckMate Gaming you will find the most advanced tournaments and support to rival and other platform. Our Live Support administrators are there to walk you through any issue you may have in your tournaments, as well as be a part of the CMG as well as the Competitive Video Gaming community at large.
COD WWII is the first Call of Duty title since 2008 to be set in the WWII era and with the modern day graphics and textures it is absolutely stunning, Sledgehammer Games is constantly tweaking it's multiplayer experience to ensure a balanced game and it's eSports community only seems to be growing. We certainly hope you decide to buff up your professional gaming career right here at CheckMate Gaming where we support players over all. Be sure to ask our administrators any questions you may have and give them any suggestions you may have over at our twitter @CMG_eSports we always listen to our loyal players!