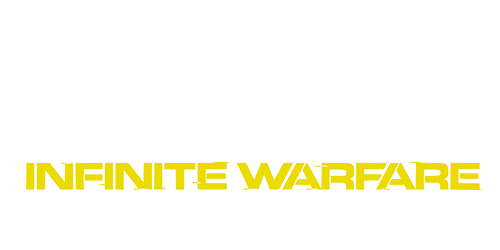 Nadchodzące Tournaments
<% tournament.name %>
<% tournament.name %>
WPISOWE / GRACZ
<% tournament.entryString %>
WIELKOŚĆ DRUŻYNY
<% tournament.teamSize %>
PRÓG KD
<% tournament.kd_cap %>
<% eloLevelsConfig[level].name %>
<% tournament.name %>
<% tournament.name %>
WPISOWE / GRACZ
<% tournament.entryString %>
WIELKOŚĆ DRUŻYNY
<% tournament.teamSize %>
PRÓG KD
<% tournament.kd_cap %>
<% eloLevelsConfig[level].name %>
Check out our Call of Duty Infinite Warfare Tournaments on Microsoft's Xbox One! Team up with your friends in groups of two to four and join in on the mayhem. Call of Duty: Infinite Warfare is an eSports title that will challenge even the best of us. Grab your preferred Rig and show us what you got for skills on Activision's most fast paced futuristic shooter. Competitive gaming is certainly going to make you work on your skills when it comes to this Infinite Warfare tournaments. Get in the game and win some large sums of prize money in the form of cash prizes that pay out faster and larger than any of CheckMate Gaming's competitors. Keep your eyes to sky in this heads-up shooter if you want to go home with the gold and the cash.
There are a variety of Call of Duty: Infinite Warfare tournaments that you can find right here on CheckMate Gaming's Xbox One tournament pages it is the most recent in Activision's most popular franchise. Each and every Call of Duty Infinite Warfare tournament is full of 360 degree heads up excitement and a competitive edge thanks to CheckMate Gaming's adoption of competitive rules and restricted items to keep things fair as well as balanced. Get in and play games for money on CheckMate Gaming's revolutionary new platform by flexing your skill from the comfort of your own home on your own time. Suit up into your Rig and shred through your opponents like you mean it in this exciting new Call of Duty tournament on the Xbox One.
CheckMate Gaming offers many variants in each and every Infinite Warfare Xbox One Tournament for money. If you want variety in your online game play we definitely have you covered in that department. Tournament variants include but are not entirely limited to modes in which the maps and weapons are limited for example; Throwback Only, KBAR/ERAD, and the extension of that for a three versus three team tournaments the KBAR/ERAD/NV4. In these game modes you must play with your chosen "Rig" and the chosen weapons throughout the entire map to ensure a competitiveness is kept to the gameplay. We believe the variety and quantity of tournaments we have to offer are unrivaled but by far are the most reliable and well supported tournaments across all platforms within the eSports community. As we grow we will continue to offer the very best competitive gaming experience. An experience that our players deserve, So stick right here for all that CheckMate Gaming offers and where your competitive experience has the support and reliability you as a truly professional gamer need.
The online gaming community has adopted Call of Duty: Infinite Warfare as the standard in it's style as a futuristic shooter with a rapid game pace that demands a whole new level of controller mastery. Having come to market in 2016 Call of Duty: Infinite Warfare to the competitive video gaming world it has continued to advance markedly with a the expansive addition of Combat Rigs similar to the Specialist system that is found in the previous title Black Ops III. This has definitely made Infinite Warfare a spectacle in the series.