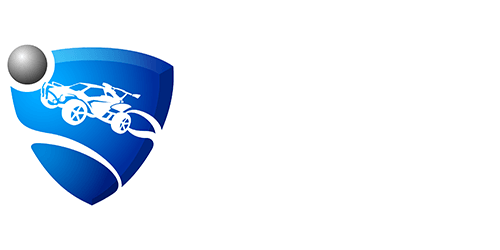 <% announcement.announcement %>
Total Teams:
<% teamsCount %>
Rocket League cash matches
Join the classic fun of Mario Cart but with the power of a Playstation controller on our latest Rocket League cash challenge. Nothing quite matches the fun, carefree spirit of gaming that a little soccar offers while playing games for money. Feel like competitive video gaming only means playing shooters? Not anymore. Our soccar challenge offers a classic feel of playing soccer with a new twist - cars for players. Enjoy the chill atmosphere of a game you love that doesn't involve having great aim and exploring a map. Rocket League offers a variety of opportunities for more casual gamers but still offers great competition to the professional gamers. Our Cross-Platform challenge matchoffers four categories for players to join in on Rocket Leagues' inaugural season on PS4, XBOX ONE or PC. Gamers can choose from singles, doubles, team and teams competition with new challenges offered daily for cash matches, but if you can't devote time daily to gaming, CheckMate Gaming understands and offers the flexibility of choosing the challenges to compete in that fit your schedule.
Rocket League matches for money
But we understand the value of your competitive gaming money and work to offer an affordable price for online gaming. We offer credits to compete on a game-to-game basis with 5 credits starting at $3.75, but appreciating loyalty, we offer an Elite membership with a month-to-month, 3 month or 6 month commitment. With the luxury of being able to come and go as you want, we offer a monthly membership for $6.00 a month. However, you could receive a discount for our 3 or 6 month membership, offering as little as $30 for six months.
Rocket League match prizes
Our Elite Membership offers a wide array of perks including Elite Only Tournaments and instant team switch eligibility. However, here at CheckMate Gaming, we understand your draw to online gaming is may be to compete for prizes and money. Therefore, we work hard to offer quick payouts to our clients and prioritize what matters to them - competition and cash prizes. We also offer a unique place for gamers to connect and find teammates and gaming partners more efficiently. Our free agent page allows players to pick up a partner to compete in doubles competitions or build a team for team competition easier than ever before. Simply head over to our free agent page and select Rocket League under Cross-Platformchallenge and see registered free agents. If there aren't any registered at that time, no worries just register as a free agent with a quick multiple choice questionnaire with section for you to write any notes, comments or personal information you want. CheckMate Gaming is working toward a fun, centralized competitive gaming option for every level of gamer.
Rocket League match on PS4, Xbox One, and PC
Whether professional or casual, we offer a variety of challenges to fit your skill level and/or competitive desires for Rocket League for Playstation/Xbox/PC. We are working towards revolutionizing online gaming to fit the gamers. Enjoy Rocket League and a variety of other games for PS4, Xbox One, and PC while finding a fun, affordable gaming service with us here at CheckMate Gaming, the world's leading platform for competitive gaming.