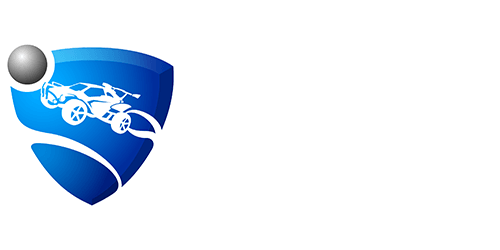 Categories
General

Standard setup, no special requirements

Elite Only

Elite membership required to enter.

Free Entry

No entry fee required. It's free money, people.

Guaranteed

Guaranteed minimum prize pool.

Amateur

Members with a gold trophy for that game cannot compete.
Regions
Team size
Category
Prize
Player Entry
Team Size
Start Time
No data available in table
Kick off your competitive video gaming career with a new twist on soccer. Just head over to our PC tournament page and select Rocket League to check out the latest soccar tournaments. Rocket League combines the love of FIFA soccer but revolutionize the idea as players can choose from a number of vehicles to play as instead of MLS stars. While competition still remains tough, our Rocket League tournaments offer a carefree, jam-packed fun option for those seeking online gaming away from shooters. Catering to gamers of all levels, we offer tournaments for everyone with the choice of competing in our singles, doubles or team competitions. Playing games for money has never been more fun, and you don't even have to leave your home to play. Simply coordinate a time with your friends, log in online and invite your best buds to your team before you head out on your latest conquest. Luckily with CheckMate Gaming, even if your group of friends aren't available, you can test your skills on our singles server to compete for money and prizes. Our soccar tournaments vary in size with a max of 64 teams at one time. Matches can range from 1 versus 1 up to 4 versus 4. While gamers can often hop on the server and join a tournament prior to its start time, they can also create their own that fits their preferences from stadiums to settings. In our team tournaments, teams may choose to have each team member cover their own entry fee prior to the start of the game or one payer may be elected or volunteer to pay for all or another player as well. If you're tired of playing in our singles or doubles tournaments, you can head over to our free agent page and look at our registered free agents for Rocket League or register yourself. Our lists are compiled for quick access to others seeking a team or doubles partner and separated out by their desired game. However, players can also register by clicking the register button at the top of our free agent page and filling out our quick questionnaire, allowing other players to connect more easily with you. However, at CheckMate Gaming, we don't just believe in creating an easier way for players to connect with each other; we value the competitive dollar. We believe in offering an affordable option to compete in esports for cash prizes. Players can choose from our two payment options to compete in our daily tournaments — credits and membership. Players can choose to buy credits to cover their entry fees into tournaments, starting at 5 credits for $3.75 or opt to join our Elite membership program — starting around $6 a month — to receive free entry into Elite Only Tournament and waiving our 10% winning fee. Working towards creating a more enjoyable place to play in PC tournaments for money, CheckMate Gaming offers quick payouts and affordable membership with all the competitions on one platform. Whether you're a long-time competitor or just testing the water, we offer an option for everyone. We hope you enjoy our gaming services here at CheckMate Gaming, the world's leading platform for competitive gaming.