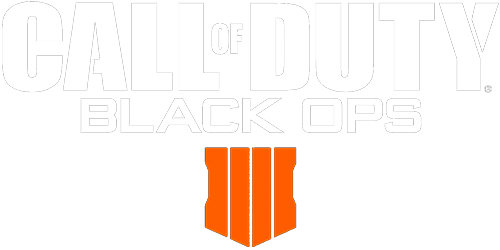 Upcoming Tournaments
<% tournament.name %>
<% tournament.name %>
ENTRY/PLAYER
<% tournament.entryString %>
TEAM SIZE
<% tournament.teamSize %>
KD CAP
<% tournament.kd_cap %>
<% eloLevelsConfig[level].name %>
<% tournament.name %>
<% tournament.name %>
ENTRY/PLAYER
<% tournament.entryString %>
TEAM SIZE
<% tournament.teamSize %>
KD CAP
<% tournament.kd_cap %>
<% eloLevelsConfig[level].name %>
Call of Duty: Black Ops 4 tournaments on PS4
Play Call of Duty: Black Ops 4 and compete head to head to win huge cash prizes in our online tournaments. We at Checkmate Gaming are excited to usher in a new frontier of competitive eSports in 2020 with Activision's latest publication with Treyarch studios; Call of Duty: Black Ops 4. Call of Duty players have been waiting years for the 4th installment of the Black Ops series, and it's finally here. Now on CMG, you can expect to experience the pinnacle of competitive online gaming the likes of which are found nowhere else online today. Play in PS4 tournaments for large cash prizes 24 hours a day complete with live support from the most experienced administrators on the market. Our PlayStation 4 tournaments offer a variety of maps to play on as well as different game modes. Including Search and Destroy, Hardpoint, and Capture The Flag. Go in as the lone wolf in a one vs. one or gather your team in a 2v2, 3v3, 4v4, or even a 5v5 in the most fast paced and action packed Call of Duty to date. Checkmate Gaming offers you the most streamlined path for you to make your name and get the cash you as the player deserves in the most competitive environment possible. Our Elite tournaments are even free for our elite members to enter and have massive cash prize pools. With effort and skill, you too can become one of the professionals in BO4 and make money playing video games.
Black Ops 4 tournaments for money
Since it's release on PS4 in October of 2018, Black Ops 4 has wowed players from across the gaming community with its stunning graphics and fast-paced gameplay saddled with its unrivaled gunplay mechanics it is set to be one of the best shooter experinces in eSports. Our schedule of tournaments run 24/7 with offerings to all players within North America & Europe. Tournaments can be free to enter, premium membership, or range anywhere from $1.0- $15 in credits to play.
Black Ops 4 competitive tournaments on PS4
Earn these cash prizes by merely coming into checkmate Gaming's competitive tournaments on PlayStation 4. We now offer a variety of game modes such as Hardpoint, Domination, Control, and Search & Destroy. Harden and hone your skill right here on Checkmate Gaming and fatten up your wallet in the meantime. By playing in our Online Tournaments, you may even play against professionals on your road to becoming one yourself! Make a name for yourself on the Innovative and populated eSports platform powered by Checkmate Gaming. It is the best opportunity to make money playing video games, right here on CMG.
COD:Black Ops 4 live tournaments
Any issue you might have in your live match will be immediately solved by our team of professionally trained eSports administrators. Our admins have a wide array of experience in many eSports venues and most notably Call of Duty they are there to ensure you have a fair chance at every live tournament. Merely find the tournament you want to play, get your team together via our roster system and step into the fray to get your cash prize!