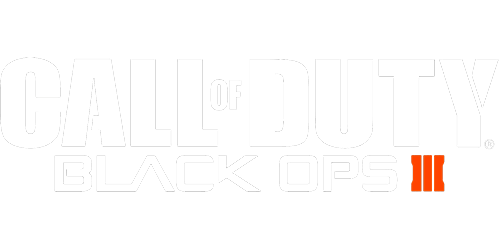 <% announcement.announcement %>
Total Teams:
<% teamsCount %>
CheckMate Gaming offers a variety of competitive gaming options for Call of Duty: Black Ops III under our PS4 challenge page. We offer three competitive servers for gamers to participate in for Call of Duty: Black Ops III challenges, choosing between singles, doubles and team competitions. Each Black Ops III tournament provides a fair and balanced competition with the adoption of CheckMate Gamin's competitive rules and restrictions as well as being filled with excitement and fun.
Working to revolutionize competitive video gaming for both the casual and professional gamer, team up with a group of friends or play on your own in the PS4 challenges for money and cash prizes. As one of the leading titles in esports, CheckMate Gaming's COD: Black Ops is brings the excitement and competitive edge to your couch at home while working toward money and prizes.
Black Ops III has become one of the most loved online gaming competitions since it was introduced to the esports world back in 2016 after the founding of Call of Duty League. The Call Of Duty challenges offer a variety of customizations to restrict the matches you play and are apart of the match that will properly highlight your skillsets. Players will be able to play a single match, the best of three or out of the best of five.
No longer do you need to know where to find a partner or team prior to joining the competition as Checkmate help players connect through a free agent platform. Tired of playing singles challenges? No problem. Hop on over to CheckMate's Free Agent section and register as a free agent under the Black Ops III title or find someone already registered on the page. The easy-to-use page makes meeting the right partner offers a quicker and more efficient way for you to get back to the Black Ops III challenge.
For players who play games for money often, CheckMate Gaming offers an Elite membership to help cut costs of playing as well as waive the 10% winning fee. The membership comes with 2 hour withdraws, Elite Only Tournaments that range from $300 to $1000 and are free to enter, No charge challenge matches, high priority tickets and Instant team switch. The Elite membership offers a monthly or six month payment option. Players can opt to pay $5.99 a month with a discount option for the more months purchased or as little as $26.00 a month for six months.
The world of online gaming has garnered more attention over the last 10 years than ever before. CheckMate gaming is working to provide the best and most enjoyable experience for gamers across the internet. From Black Ops III to Fortnite, CheckMate Gaming is working to revolutionize the way you participate in competitive gaming. With quick prize payouts, we prioritize the gamer unlike many other competitive gaming platforms and is the pack leader in the world. We hope you enjoy the wide array of gaming opportunities featured on our revolutionary platforms offered here at CheckMate Gaming, the world's leading platform for competitive gaming.